Episode 16: Women in Technology with Allyson Kapin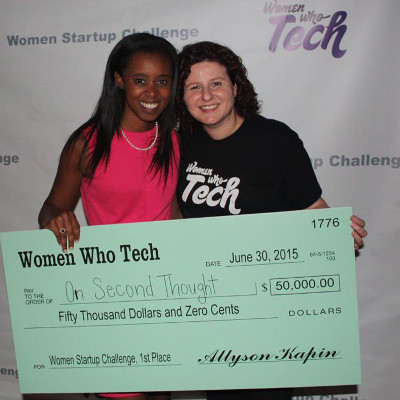 We sat down with Allyson Kapin, co-founder of Rad Campaign, to talk about the challenges of achieving gender equity in the technology space, and in particular, the work she is doing to raise capital for women-led startups. Did you know that only 7% of investor money goes to women-led startups?!
Hosts: Heming Nelson and Bryan Casler
Guests: Allyson Kapin
Allyson founded Women Who Tech, which brings together women to break down gender barriers in technology. In 2015, they launched the Women Startup Challenge in partnership with Craig Newmark of craigslist to host startup challenges where the most promising startups led by women pitch their ventures in front of investors and a live audience. In November they awarded cash prizes to several groups, including SoftSpot, a fashion-focused tech company. The next challenge is being held in San Fransisco in June 2016. Aplications are being accepted March 2 through the 31st. Apply now.
During our conversation, Allyson touched on the great work of a few other pioneering organizations, including:
Girls Who Code – They work to inspire, educate, and equip girls with the computing skills to pursue 21st century opportunities, and aim to provide computer science education and exposure to 1 million young women by 2020.
Girl Develop It – They are a nonprofit organization that provide opportunities for women interested in learning web and software development.
Finally, Allyson, spoke about the great work of the Democracy Initiative, a group that is creating a network of progressive organizations to ensure they make voter registration and turnout a priority with their supporters.
If you want to learn more about Allyson, Bisnow just published a nice profile; and our friend Colin Delany also posted a short piece on EPolitics.